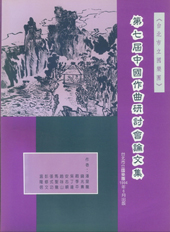 Theses of the TCO's 7th Chinese Music Composition Forum
Price:200
This published in June, 1994 this book contains10 articles written by participants of the composer forum held in the same year by the Taipei Chinese Orchestra.
Theses of the Century Guqin Scholastic Forum
Price:300
This book contains 15 guqin-related theses delivered in the 20th- Century Guqin Scholastic Forum.
Love of Huqins: Special Publication for Taipei Huqin Festival
Price:200
This book contains all the huqin photographs that were displayed in the huqin-family exhibition in with the 2004 Taipei Huqin Festival.