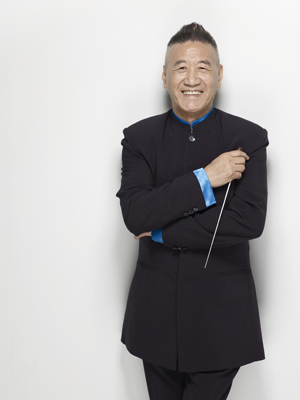 QU Chunquan is a renowned conductor, composer and National Class One Conductor in Mainland China.
He had previously held the following positions: Vice President of the Shanghai Conductor Association, Principal Conductor of the Shanghai Chinese Orchestra, Deputy Director and Conductor of the Singapore Chinese Orchestra, and Conductor of the National Chinese Orchestra of Taiwan and Resident Conductor of Fo-Guang-Shan Buddhist Chinese Orchestra. He joined TCO as Principal Conductor in January 2013. Adjunct Professor at National Taiwan University of Arts, National Taiwan Normal University and Chinese Culture University.
In 2019, the recipient of the Mackay Project (outstanding devotee for 20 years of service to Taiwan's culture and education) awarded by Ministry of the Interior, and in 2020, the Chinese Music Contribution Award by the Chinese Music Association of the Republic of China (Taiwan).
Conducted the premiere performances and recordings of such influential contemporary Chinese orchestral works as
The Great Wall Capriccio
Erhu Concerto,
Parting of the Newly wedded
Erhu Concerto,
HUA Mulan
Pipa Concerto,
Clouds and Waters of River Xiao and Xiang
for Guqin and Chinese Orchestra, and
Dabo River Capriccio
. Being a major force in promoting Taiwanese compositions, QU continues to perform and record new works in an effort to accumulate reserved repertoires for Chinese orchestra.
QU has received a great number of outstanding awards, performance awards, and composition awards issued by the People's Republic of China Ministry of Culture, State Administration of Radio, Film, and Television, and by City of Shanghai. He has been included in
The International Who's Who of Intellectuals
,
The Famous Figures of the Contemporary Arts Circles in China
,
Dictionary of China Contemporary Music Celebrities
, and
Dictionary of China Musicians
.