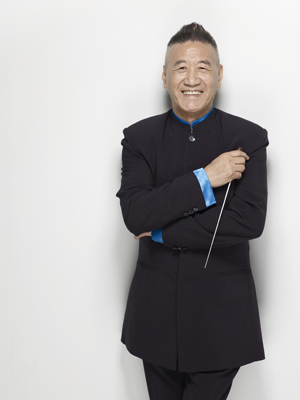 Chunquan Qu
  Chunquan Qu is a renowned conductor, composer and National Class One Conductor in Mainland China. He has previously held the following positions: Vice President of the Shanghai Conductor Association, Principal Conductor of the Shanghai Chinese Orchestra, Deputy Director and Conductor of the Singapore Chinese Orchestra, and Conductor of the National Chinese Orchestra of Taiwan and Resident Conductor of Fo-Guang-Shan Buddhist Chinese Orchestra. He accepted the position of Principal Conductor at the Taipei Chinese Orchestra in January 2013.
  Chunquan Qu has premiered and recorded numerous influential Chinese orchestral works, including the Great Wall Capriccio, Dabo River Capriccio, Hua Mulan, Parting of the Newly Wedded etc. In Taiwan, he has made immense contributions in recent years to the Taiwanese Chinese orchestral music through his ardent promotion of Taiwanese compositions, as well as the performance and recording of numerous outstanding large-scaled Chinese orchestral works. As a composer, he composed and rearranged a large number of compositions in the last few decades, such as Shanghai Capriccio, Clouds and Waters of River Xiao and Xiang for Qin and Chinese Orchestra, Double Dizi Concerto Sentiments for the Yellow Earth, View of Jiangnan for Small Ensemble and I Wish for Erhu and Orchestra.
  Mr. Qu has received a great number outstanding awards, performance awards, and composition awards issued by the People's Republic of China Ministry of Culture, State Administration of Radio, Film, and Television, and by City of Shanghai.